How Can Anyone in Des Moines Adequately Complete Fire Damage Cleanup with a House Full of Furniture and Other Items?
7/12/2020 (Permalink)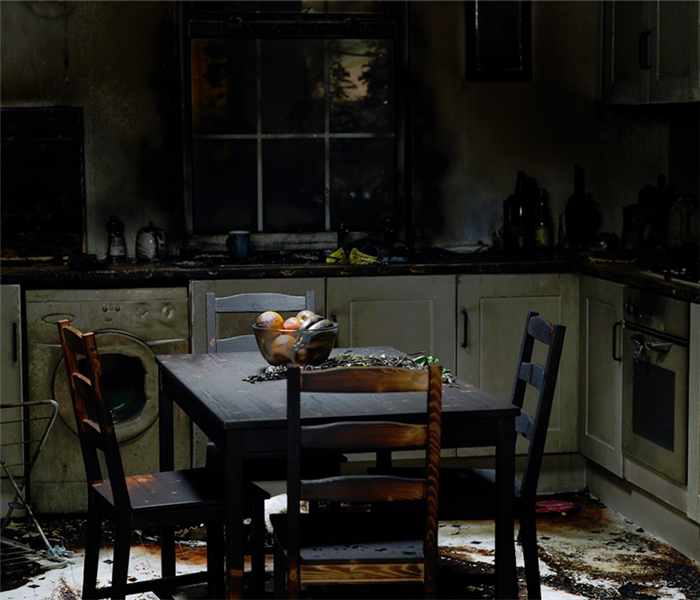 Fire damage can be a result of a quick fire and leave lingering problems in your home. Call SERVPRO to remediate the damage.
Strategies SERVPRO Uses to Secure Belongings to Streamline Fire Restoration in Des Moines Residences Often Include Partial or Full Pack-Out
The aftermath of a home fire is chaotic for Des Moines residents, frequently engendering a feeling of powerlessness. Some would say the last thing you want to do at that juncture is to give up control of your furnishings, household goods, and personal possessions. On the contrary, using our comprehensive pack-out system can efficiently manage your property, guarding it against additional harm and using our broad range of resources to restore it to full function and appearance after ensuring every item is clean, deodorized and disinfected.
How Does a Pack-Out Impact Fire Restoration Within My Home?
Fire restoration in your Des Moines home comprises an intense and rapid set of phases, tasks, and steps. When technicians must continually move furniture and boxes, they worry about spreading residues, including dealing with the moisture and soot the damaged contents contribute to the overall load of water and soils. Unsurprisingly, a pack-out is considered advantageous by on-site professionals. With the items out of the space, Water Damage Restoration Technicians (WRT) and Fire and Smoke Restoration Technicians (FSRT) can:
Remove firefighting water and extinguisher chemicals
Contain and dispose of charred debris
Cope with vast expanses of wet and soiled carpeting and padding
Dry out the space
Clean surfaces with products, tools, and methods matched to the type of soot and durability of the affected structural components and fixtures
What Happens to the Packed-Out Items?
SERVPRO uses the Contents Claim Inventory Service (CCIS) to track the location and condition of items removed to our production facility or a safe, smoke and water-free space on your property. A digital file of lists, barcoding, photos, and updates ensures we can document the assessment and restoration of the items for your information and insurance purposes.

Trust SERVPRO of Federal Way to analyze your fire restoration needs before recommending a plan to achieve the best outcome for both damaged structure and contents. Call (253) 838-8999 so we can assess and plan to make your fire disaster "Like it never even happened."

Click here for more information about Des Moines.