Suffer from a Fire in Federal Way?
2/17/2021 (Permalink)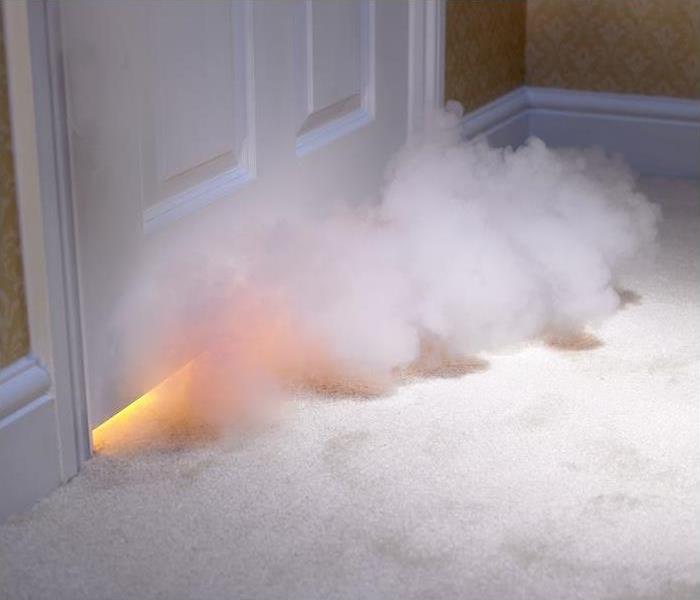 No matter the size of the fire, soot and smoke damage travel throughout the home. SERVPRO of Federal WAY has the cleaning tools to restore your home.
You can Call SERVPRO for Fire Restoration Services in Federal Way
Federal Way, Washington is located in the state's Seattle metro area and currently has about 100,000 people. The city is a hub for ethnic and cultural diversity as more than one-third of its residents are Asian-American, African-American, or Hispanic-American. At one point, the school district in the region reported 111 different languages spoken in their students' households.
Sports Lover's Paradise
The city is home to many options to play or view all various sports. The town is where both the Seattle Seahawks and the Seattle Mariners play. The Celebration Park Sports Complex in Federal Way is a park with eight baseball and soccer fields where people can watch tournaments of some of the state's top-notch soccer and baseball players. The region also hosts the Weyerhaeuser King County Aquatic Center, where visitors can swim in the same waters where Olympic stars practice.
Things to Do in Federal Way
Brown's Point Lighthouse: This four-acre green space is located at the tip of Brown's Point and provides visitors waterfront access. People can tour or rent the restored lightkeeper's cottage or hang out on the beach and watch large ships go in and out of the Tacoma port.
Dumas Bay Centre: This meeting place and events venue provide a pleasant, natural setting along the water. The spot offers exquisite accommodations and delicious foods at a reasonable rate.
Federal Way Farmers' Market: The local farmers' market occurs every Saturday in the Commons Mall parking area between 9 a.m. to 3 p.m. in early May through late October. The event offers fresh farm produce, live entertainment, crafts, breakfast, lunch, snacks, and more.
Dash Point State Park: This state park spans nearly 400 acres and offers visitors over 3,300 feet of shoreline. While there, tourists can observe marine life and beautiful views of Puget Sound. Other activities available within the property include fishing, hiking, swimming, and picnicking.
Federal Way Community Center: This popular location sits on the southern end of Celebration Park and is a hotspot for several events and activities. Those who wish to have some fun in the water can go swimming in a six-lane Olympic size lap pool or enjoy themselves in its leisure pool with a 110-foot long current channel and a two-story waterslide. The center is also home to several gyms, an indoor track, and a climbing pinnacle. Visitors have the option to rent out spaces for events or meetings or get educated in one of the many classes offered there.
SERVPRO Can Provide Fire Restoration Services in the Area
Our SERVPRO technicians can use the following methods to remove soot residues and soils from the various surfaces inside your home:
Dry Cleaning: For porous surfaces, we can use sponges or dry cloths to remove the soot so that no liquids soak the residues deeper into the material.
Wet Cleaning: When cleaning hard, non-porous surfaces we, can use various water-based detergents.
Soda Blasting: When dealing with heavy soot residues, we can utilize a soda blaster that shoots a baking soda mixture to neutralize and clean the affected surface.
If you ever notice any smoke damage after a fire, call SERVPRO of Federal Way at (253) 838-8999.